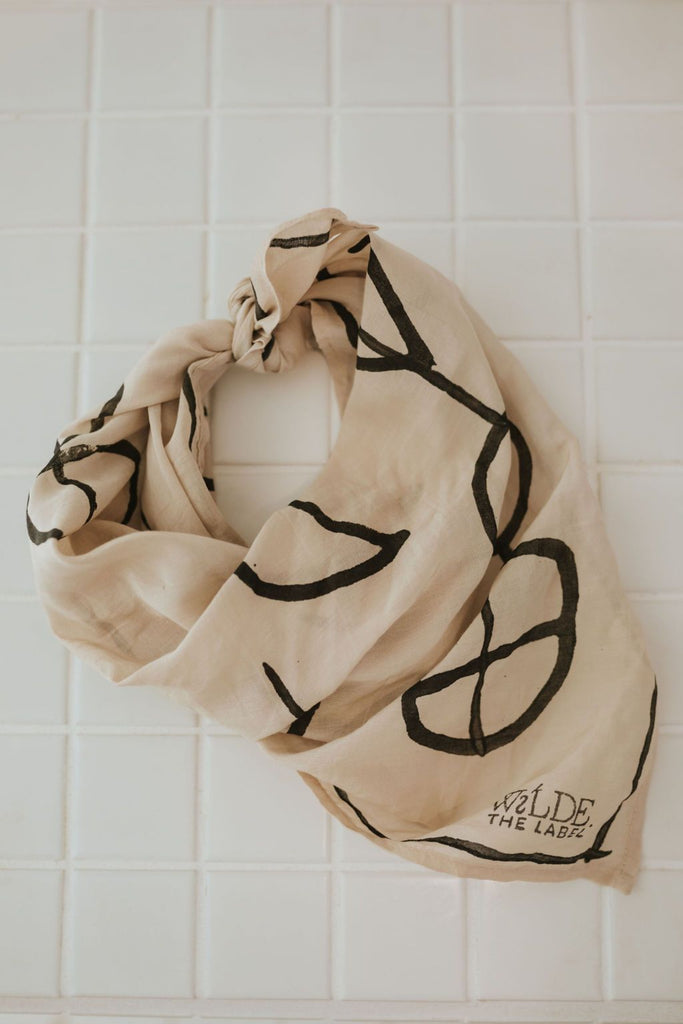 Orion Silk Scarf ~ Small
$49.00 NZD
One scarf, multiple uses, hundreds of wears.
Our beautiful scarves are made of a silk cotton mix and are hand-block printed, using natural, non-toxic dyes.
25% silk, 75% cotton | Size: 53cm x 53cm 
They can be used as a head scarf, hair tie, neck scarf, hat scarf, wrist or handbag accessory. Tie together a classic outfit with this one-of-a-kind silk scarf.
Please be aware that each design is unique. The process in which it is dyed and printed means that there may be colour, pattern and imperfect printing variations. This is why we love our products – no two are exactly alike, and each piece has been lovingly and carefully made from start to finish by an entire community of specialised artisans. 
Care information ~ https://www.wildethelabel.com/pages/care-information