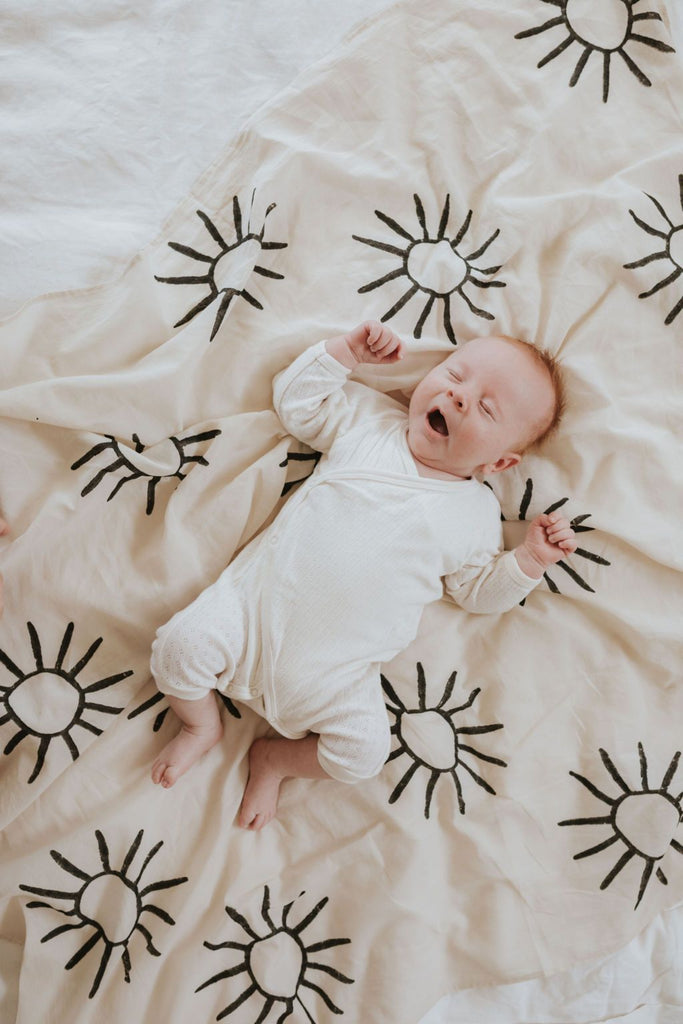 Orion Baby Swaddle
$59.00 NZD
Wilde baby swaddles are so versatile. They have been designed for multiple uses ~
Wrap, lay, carry, shade, feed and comfort your baby in this versatile lightweight swaddle. 
Your baby deserves a swaddle that's as soft as a mother's touch. Our baby blankets are made of 100% organic cotton and are hand-block printed, using natural, non-toxic dyes. 
Size: 115cm x 115cm
Once you start using this swaddle, you won't leave the house without it.
Please be aware that each design is unique. The process in which it is dyed and printed means that there may be colour, pattern and imperfect printing variations. This is why we love our products – no two are exactly alike, and each piece has been lovingly and carefully made from start to finish by an entire community of specialised artisans. 
Care information ~ https://www.wildethelabel.com/pages/care-information